Our Technology Solutions for your Business Growth
We ensure that our Solutions initiate from understanding your investment expectations and returns, consulting while the best practices are adopted with the use of the right technology product manufacturers to provide the highest level of price-performance ratio.
tr@ceDATA team members possess Technology expertise and Industry experience. Our technology team will help you architect the solution based on industry Best Practices developed through work with literally hundreds of our customers.
---
IT Systems Integration, LAN & WAN, Data Security, Virtualization, Data Storage, Application Acceleration, Data Security Compliance, Enterprise Wireless, Voice & Video, IPv6 Transition, BYOD,Cloud & Mobility.
---
With our vast technological & deployment experience, We cater to any organization which scale from a single location office, a large campus or multi location enterprises. Our IT design & Solutions places itself appropriately for all Business environments from IT/ITES, Manufacturing, Govt & Defence, Healthcare, Retail, Education & Financial business houses.
Unified Data Center Solutions

Support the diverse demands of your business, no matter the direction they take you – Mobile, Cloud, Big data or beyond. Our Unified Data Center platform combines Compute, Network, Management and Data Storage access all of these into one single architecture.
You can improve your organization's responsiveness, innovation, increase budget efficiency and simplify IT operations.
---
Data, Voice & Video Collaboration
Discover new solutions for simple, affordable, multiparty collaboration on   any device.
As the workforce becomes more mobile and distributed, organisations  recognize the benefits and growing impact of video as a key part of business collaboration. integrating Data, Voice & Video communications are becoming more pervasive.
Our solution supports video to and from the desktop, mobile devices, and the boardroom with easier, more transparent interactions and consistent experiences. Affordable solutions provide superior scale through hardware, software, and cloud architecture strategies, and help enable any-to-any video through standards-based technology.
---
Data Security
We build security into every aspect of the network and compute infrastructure, enabling you to apply security policies within the business context. As a result, you can speed the delivery of secure, on-demand elastic services from your network, data centers, private cloud, or hybrid cloud.
IT managers no longer have to take security risks to gain the benefits of virtual workloads.
We support multi Security Platforms such as Cisco, Juniper, Checkpoint & other firewall appliances.
Regardless of the platform, Our engineers complete our comprehensive 6 point assessment of your current system to determine where weaknesses in the system exist and all potential exposures lie.
Security Assessment Areas:
Physical Security Assessment
Perimeter
Data center
Backup media
Logical assessment
Entry points (VPN, Internet, Private links, Etc.)
Account and Password policy
Security policies
Wireless access
Virus, Spyware, Adware scanning/prevention
WEB applications
General application layer
Social engineering assessment
Telecommunications
Database platforms
Forensics
Administrative access
Our engineers work with your organization to assess, plan, design and implement an infrastructure that allows your staff to focus on growing the business, rather than worrying about security breeches.
tr@ceDATA Partners with highly experienced & qualified personnel to deliver the Security Assessment Services around the BS7799, HIPAA, ISO27000 Industry standards for Data Security.
Call us to work with you and arrive at a Data Usage & Data Security Policy for your organization which would ensure that your Business data is safe, at all times.
---
Server Computing & Storage Consolidation

Keeping up with the rapid pace of technology proves difficult and costly for many companies. The increase in software and applications use calls for additional servers to accommodate this new technology, increasing hardware costs as well as maintenance costs. In addition, these servers rarely operate at full capacity. Virtual Servers replace multiple inefficient, impractical servers into one large efficient server.
With the installation of Virtual Servers & Storage you realize: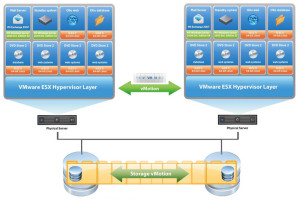 Increased operational efficiency
Reduction of hardware and maintenance costs
Improved manageability and utilization
Accelerated application roll-out time
3 tier environments – Development, Test, Production
Virtualization transforms physical systems into a pool of logical computing resources. Operating systems and applications are isolated in multiple virtual machines that reside on a single piece of hardware. System resources are dynamically allocated to any operating system based on need, providing mainframe-class capacity utilization and control of server resources.
Virtualization simplifies server infrastructure by partitioning and isolating server resources in secure and portable virtual machines. This enables these server resources to be remotely managed, automatically provisioned, and standardized on a uniform platform. Advanced resource management controls allow IT administrators to guarantee service levels across the enterprise. Virtualization software runs directly on the system hardware to provide a secure, uniform platform for deploying, managing, and remotely controlling multiple virtual machines.
Storage virtualization is the amalgamation of multiple network storage devices into what appears to be a single storage unit. Storage virtualization is often used in SAN (storage area network), a high-speed sub-network of shared storage devices, and makes tasks such as archiving, back-up, and recovery easier and faster.
Our Technology experts will work with you to understand your Business needs and recommend the right platform and help you build the best in class application delivery infrastructure.
---
We do keep our website updated with more solutions we offer, please do visit us again soon.
Back to Products & Solutions or Contact us