Professional IT Services
Information technology should improve business results. We help companies make sure it does. We look at IT issues strategically, in the broader context of our clients' business. Our experts provide an objective, independent perspective to help companies realize the full potential of their IT resources, investments and assets, of course to the best of its Business Productivity outcomes.
IT Design Consulting
We draw on a global experience across industries and technologies to help solve companies' most complex IT challenges. Majority of our work is done in the context of major transformation in the business or in IT.
We bring a full range of IT capabilities to a variety of IT business situations, including: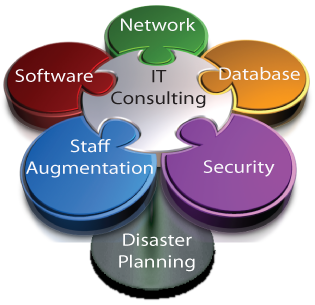 Our capabilities include:
IT strategic planning, annual planning and demand management
IT architecture
Application management
Infrastructure optimization
Data management and Analysis
IT sourcing and procurement
IT organization and Compliance
IT metrics and dashboards
Our consultants have extensive and invaluable hands-on experience of working under various roles and capacities at various industries. They are ISO 9000 Lead Auditors, ISO 27001 Lead Auditors, Sigma Black Belts and COPC registered co-ordinators. The cumulative experience of our Data Security Compliance consultants is more than 50 years.
Data Security Audits
We provide value-driven, high quality Data Security services, offering consulting and compliance services in the Process Improvement and Information Security areas.
Our services facilitates enterprise-wide deployment of process improvement, quality management, information security and business continuity initiatives to knowledge organizations using various models / techniques including:
SEI – Capability Maturity Model Integration (SEI – CMMI®)
Business Continuity & Disaster Recovery Planning
ISO9000 Quality Management System (QMS)
ISO27001 Information Security Management System (ISMS)
ISO20000 IT Service Management System (ITSMS)
Customer Operations Performance Center (COPCSM)
Six Sigma
IT Technical Support Services



Our Services focuses on the essence of the investment, clarity in communication and the overall level of technology expertise involvement required to complete the entire cycle.
Understand the Incident– Identifying & Understanding of the interruptions to Service with the goal of bringing business back to normal quickly.
Tracking the Interruption – Co-relating the incidents that have common causes and identify the Solution.
Solution Implementation – Track & Control the modifications to configuration changes on Hardware & Software with documentation.
Service Improvement – Re-align the Services by improvement that support the business processes and enhance Service Quality.
In Summary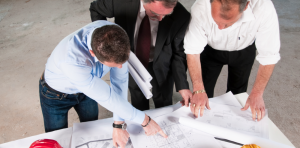 Our IT Consulting & Professional Support practices utilizes previous expertise as CTO's, ITIL, BS7799, HIPAA practitioners, Service delivery experts and Data Centre managers to design, consolidate, manage, improve and transform corporate IT technology infrastructure, from migrating to the cloud, rebuilding your corporate Data Storage or fully virtualizing your existing Data Center.
The Systems & Applications Practice helps design and manage complete systems development lifecycles for both on/off shore management. From IT infrastructure rationalization to defining testing strategy to implementing agile methodology every function can be optimized for lower cost, risk and complexity
Our Security Practice from industry experts keeps your data, staff and knowledge where you want it and not where you don't. From fully CISSP qualified architects to hardening, pen testing and physical security strategies for mobile devices, storage, networks and computers
Our Software Applications Practice helps assists clients through the complete lifecycle of ERP Automation adoption. From cost/benefit analysis to supplier procurement and implementation effectiveness analysis.
Just contact us and be assured of benefits from your IT.