IPv6 Forum Training & Certification
 We offer IPv6 Forum-USA based, Training & Certification programs
tr@ce

DATA

provides the IPv6 Forum Training & Certification Services specific on IPv6 topics as part of the IPv6 practice, which includes the complete lifecycle of Consulting, Migration, Deployment & Maintenance of IPv6 Networks for enterprises.
Our expert trainers can design a custom made Corporate Training on the IPv6 or a project for your organization which may need certain specific topics of in-depth knowledge required for your project and overall business productivity. Such programs can produce more effective and long-term results.
We provide Training & Certification Programs on IPv6 Silver, IPv6 Gold & IPv6 Security topics as per the IPv6 Forum – USA, guidelines.
We have been the right choice for many corporates & individuals since 2012, to shape their future.
---
IPv6 Forum – Integrated Silver & Gold Course Details
Program Objective
The Participants who attend this course would benefit in the following ways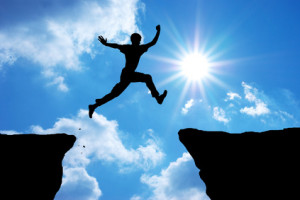 Implement new networking software and devices to support IPv6.
Implement IPv6 Routing across an Organization.
Configure the different IPv6 migration tools as tunneling in order to facilitate the Transition.
Implement IPv6 Across MPLS Networks.
Implement IPv6 Routing across an Enterprise & ISP.
Network Management & Troubleshooting IPv6 Network.
---
Who should Attend
IT Architects, CIO, IT Consultants, Network Administrators, IT Administrators, Network Security Engineers & IT Support Engg
Pre-Requisite
A good Knowledge of Networking concepts is assumed. IPV4 is reviewed as it is compared and contrasted with IPv6, but experience on IPv6 is not critical.  Knowledge at the level of CCNA would be an advantage.
Course Overview
The course is conducted as a classroom program, where the instructor interactively introduces concepts and guides students to learn IPv6 details. The hand-on lab ensures that the various concepts are reinforced. As this is a IPv6 certification course a written and a lab examination is required to be passed by the participants to acquire the certification.
The Integrated Course encompasses both Silver & Gold topics, lab & forum certification. Duration is Six Days, approximately 28 hours of lecture & 20 hours of IPv6 Lab, the forum exams are online & objective type of one hour each. The Forum Certificates would reach the successful participants within seven days of exam directly from the IPv6 Forum – USA.
Trainers Expertise
All our Trainers are Forum Gold Certified Trainers with extensive experience in designing and consulting for large Telecom Cos, OEM manufacturers & Government organizations.
During the course, you have available to you a trainer/consultant with extensive experience in IPv6 who will be able to answer your questions.
One of our Trainers have been in the Indian IPv6 Task force Group transforming many Indian Govt IT infrastructures.
---
Contact us now to join an immediate batch and shape your future. Email us at info@tracedata.in
---
Back to IPv6 Practice or Home Page